BABY GETS ITS "SHAPE"
Cell Division takes place and at the end of two weeks the baby is the size of a pin-head.
Internal organs and circulatory system begins to form.
Heart continues to develop.
Small bumps show the beginnings of arms and legs.
BABY GETS ITS "LIMBS & FACE"
At 5 weeks baby is about ½ inch long.
Amniotic fluid surrounds the baby.
Eyelids & ears are forming and you can see the tip of the nose.
The arms and legs are well formed.
The fingers and toes grow longer and more distinct.

EXPERIENCE THE "HEART BEAT" OF BABY
The baby measures about 2 inches.
Doctor may hear the baby's heartbeat with special instruments.
Nostrils, mouth, lips, teeth buds and eyelids are formed.
Fingers and toes are almost complete.
All internal organs are present, but aren't ready to function.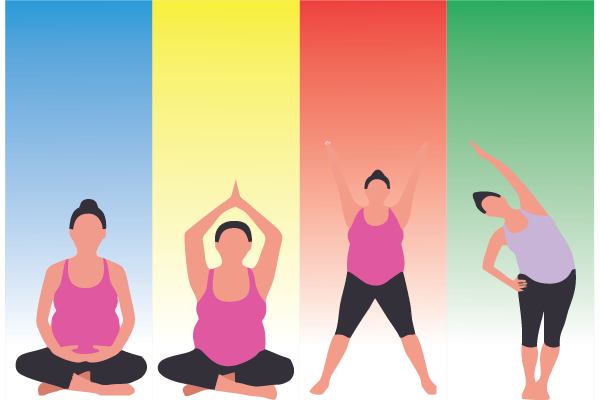 Exercise During First Trimester
YOUR NUTRITION GUIDE TO FIRST TRIMESTER
FOODS TO INCLUDE IN YOUR DIET